About Us True Track Software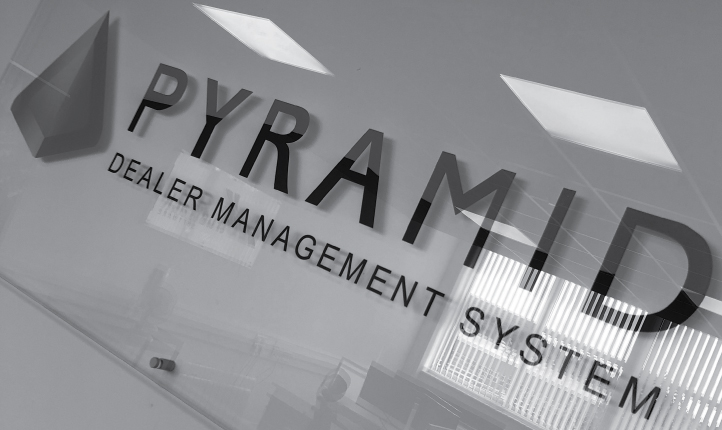 True Track Software
True Track Software began trading in 2012 and was established by a passion for web development, design and engineering ideas into working systems. Our core principle is to provide commercial web and graphic design based solutions backed up with exceptional aftersales support.
The business is focussed on two key markets: the cloud business management software, and commercial web design and e-commerce sales platforms. We have developed a cloud-based Dealer Management System called "Pyramid", built on the latest technology in web development. We also offer web design and e-commerce solutions for customers wanting a website, ranging from a simple site to promote their business, to a full e-commerce sales platform for marketing and selling their products.
The business is enjoying year-on-year growth in both these key markets. We are proud of the products and solutions we deliver to our customers and are confident that our future is bright.
CONTACT US
" Changing your Dealer Management System is not a light decision. Since moving to Pyramid DMS we've never looked back. "
" A great system and intuitive to use, enables us to run our business smoothly. Support and advice is first class. Truetrack's system gets the job done with no fuss, so glad we moved over to Pyramid."
" Since Migrating our DMS to Pyramid we have never looked back, Great System, Great After Sales Support, Great Company "
" True Track Software have delivered a Dealer Management System that has exceeded our expectations! "
" The Pyramid integration was seamless, and their support is first class. The DMS is so intuitive to use it's a pleasure to work with. Moreover, it has improved our retail and management information beyond expectations.

" We are delighted with our partnership with True track Software and Pyramid DMS."
" We were apprehensive in changing our DMS over to Pyramid, but we had nothing to worry about. The team at True Track migrated our data, trained our staff and were on-site when we went live to ensure a smooth transition.

" The biggest bonus is having a company who listens to suggestions and implements them into the DMS, and a DMS that has improved all areas within the business."
" True Track Software provided a DMS that has exceeded our expectations. From a seamless initial install to ecommerce integration, reporting, prospecting and so much more.

With constant development and fantastic customer support from the True Track team, our business will be well placed to continue growth along with the ever-changing landscape that is motorcycle retail."
IT'S EASY
Pyramid Dealer Management System
Contact us now to book an on-site consultation and demonstration of Pyramid DMS